Digital Marketing
Maximize your digital presence thanks to CREACTIONWEB.
Primarily for businesses, digital marketing is a significant opportunity when it comes to web presence. The flourishing digital age helps to advance and maximize the visibility of businesses online. Digital marketing is used a lot these days. Behind this term lies a multitude of techniques that differ from the methods and strategies used in traditional marketing through various mediums such as social media, websites and SEO.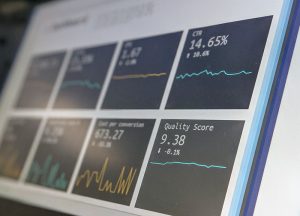 Les différentes stratégies de marketing numérique:
What is digital marketing?
Digital marketing is a collection of techniques designed to help promote the activities and services of a business. As the name suggests, digital marketing is essentially based on the strong potential offered by the web. It is therefore normal that the promotional techniques implemented by this type of marketing are carried out through existing digital media. Where does digital marketing come from? Not many people know it, but digital marketing really came into being along with the democratization of the internet. Indeed, the proliferation of online channels has offered digital marketing an opportunity to exploit in order to disseminate commercial messages.
In an era when the web was only in its infancy, digital marketing was all about newsletters as well as SEO in its most primary form. It was with the emergence of the internet and the emergence of social media and blogging that digital marketing had its heyday.
This development has allowed, within digital marketing techniques, the emergence of new specialties such as SMM (social media marketing), SEM (search engine marketing) as well as content marketing.
Therefore, some experts consider that it is more or less difficult to give an exact definition to digital marketing since this discipline exploits many online channels as well as a multitude of mechanisms.
What are the main pillars of digital marketing?
In order to be effective, digital marketing relies on a multitude of pillars whose objective is to increase the notoriety of the company and to target new customers. Among the most essential tools of digital marketing, we can mention:
– Natural referencing
– Social networks
SEO is all the optimization techniques that are used to improve the ranking of websites on search engines with the help of specific keywords.
In order to achieve this goal, natural referencing or SEO is used in order to produce quality content and optimize the technical aspects of a website. In addition, SEO can also improve the notoriety of a website through the acquisition of links from authority sites.
Paid SEO
Paid SEO or SEM allows paid ads to be placed in search results. Search engines make this system available to users, which mainly allows companies to bet on certain keywords relating to their activity.
Social media advertising
Due to the incredible growth in the number of people using social media, it has become normal for businesses to target new customers through it. Thus, depending on the target audience of the business, it is possible to advertise online using any social network.
Influencer marketing
The emergence of social media has brought about a new type of personality: influencers. These internet stars have a large community that follows them and shares their posts.
Thus, influencer marketing is a marketing strategy that exploits the relationship of trust that binds an influencer to their community in order to disseminate commercial messages. By skillfully placing their products or services in the influencer posts, the brand can reach new audiences.
The influencer, on the other hand, is paid either in free products or with a sum of money representing a slice of the turnover he has generated for the brand.
Affiliate Marketing
Affiliate marketing is a process that connects an advertiser and a digital content producer to market products or services for a commission.
Typically, the publisher has a blog or site that enables them to generate sales for the advertiser. This affiliate process is one of the most effective ways to monetize a personal website or blog.
The purpose of membership is to place on the publisher's site links that point to products or services offered by the advertiser. These links are subject to precise tracking which allows the advertiser to follow the behavior of the Internet user and to record any sale that could result from the actions of the Internet user.
Content marketing
The goal of content marketing is to improve the image of a business and increase its revenue over the long term. To do this, it is essential to create regular content for the company and to offer it on a company blog.
The main objective of this marketing strategy is to strengthen the bond that exists between the customer and the company. Content marketing provides consumers with free resources that aim to keep them up to date with business news. This helps to add value to the consumer in order to retain them. What are the benefits of digital marketing for a business? The main advantage of digital marketing comes from the fact that this strategy makes it possible to concretely develop a business. By implementing an effective inbound marketing strategy, it is possible to attract, detect leads, convert, close and retain customers.
To do this, it is recommended to use a competent and reliable web agency. This is the case with Creactionweb, which offers its customers a tailor-made strategy according to their needs.
Thanks to its experience in the field of web marketing, the agency is able to offer you a range of services aimed at helping you increase the visibility of your business. To do this, the agency relies on these teams of professionals to put together marketing campaigns that reflect your company's image.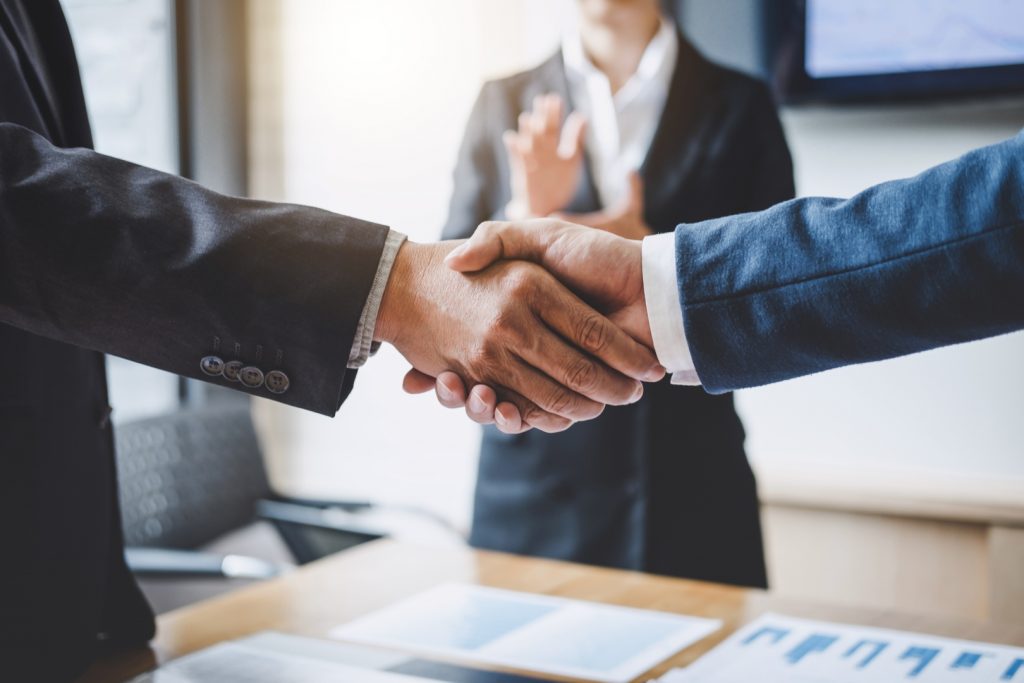 Why do business with Creactionweb?
Creactionweb offers its clients a wide variety of new and innovative strategies such as mobile marketing, newsletter campaigns, advertisements and promotions to increase online visibility. One of the advantages of working with a company like Creactionweb is to leverage the expertise of digital professionals to improve your website as well as optimize the user experience.
Mobile marketing
It is clear that mobile technology is taking an increasingly important place among consumers. The use of mobile devices is completely democratized and it is imperative to adapt the marketing strategy to these new uses.
This translates into the implementation of a digital marketing strategy capable of taking into account elements such as smartphones, applications, the use of push notifications, connected watches, etc.
Big data and emailing campaigns
In addition to web design, graphic design and animation of your social networks, Creactionweb offers its clients the setting up of an effective email campaign. When executed properly, the email campaign creates a database of addresses of trusted prospects and loyal customers.
When this database is coupled with a precise analysis of consumer behavior on the web, it is possible to easily predict future purchases. This is the essence of the concept of "Big Data".